Just before or on Mother's Day in southern Ontario the Trilliums burst into bloom. As I've been wandering through the woods this April and May I've been trying to take photos of all the types of trilliums I see. Colourwise, I've found white and red trilliums. As the white ones age, many will gradually fade to a light pink. The most interesting white ones had a broad green stripe down each petal.
Where Do These Green and White Trilliums Grow?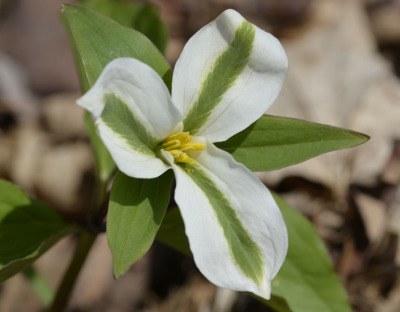 Although I've looked elsewhere, so far I've only seen these white and green trilliums at Bronte Creek Provincial Park. They are quite striking.
When I looked closer, I found some are almost entirely green. They are less noticeable as they blend in with the green leaves.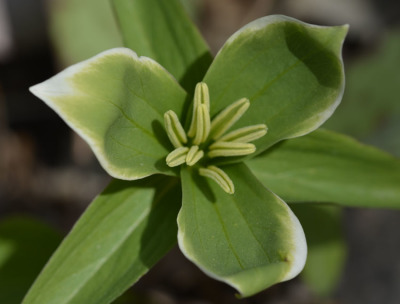 According to information provided by Bronte Creek, the green stripe is caused by a virus.
A University of Alberta website cautiously states that the stripe may be caused by a bacteria or virus.

A Michigan State University website on the Painted Trillium is a bit more specific. It says "Trillium grandiflorum (Large White Trillium) … [can be] infected with virus-like mycoplasmas, which are parasitic, subcellular organisms that often result in the normally white petals being streaked with green or pink…." It says this type of infection is "not uncommon."
The basis of the Michigan comments was a source called "Case." In a chat about green-striped trilliums, another person says "To my knowledge there has been no direct DNA work done to confirm and expand on the Case, et.al. observation of mycoplasmas in trillium."
So I'm not 100% sure what causes the green stripes, but the most accepted theory is that it is an effect caused by mycoplasma.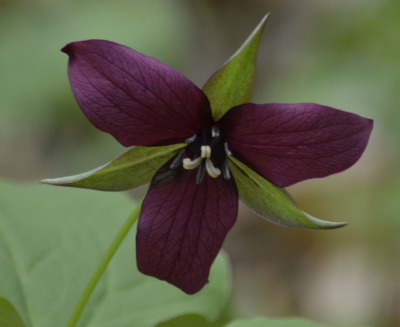 This is a Red Trillium near Kingston in 2013.
Do Ants Really Plant Trilliums?
I've read this idea on websites and in books. I guess it may be true although I find it surprising.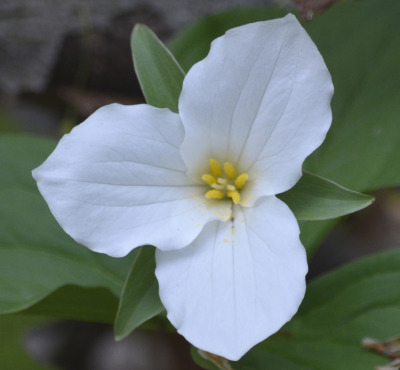 Apparently ants collect the seeds from trilliums and take them away from the plant and sometimes underground. They eat only a portion of the seed and the remainder can sprout and start a new plant. (That's similar to birds eating buckthorn berries, digesting the outer fruity layer, and then shedding the undigested seeds which may grow into new shrubs.)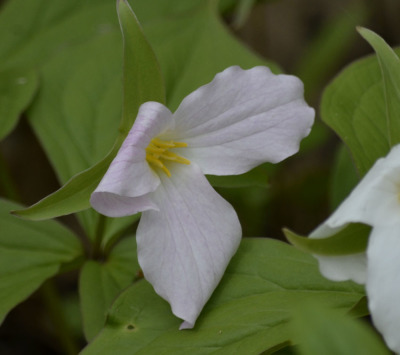 This photo was taken last year of a white trillium fading to pink which will soon set seed.
If you've seen ants taking the seeds away from a trillium please let me know with a comment. I've never seen ants anywhere near a trillium, myself.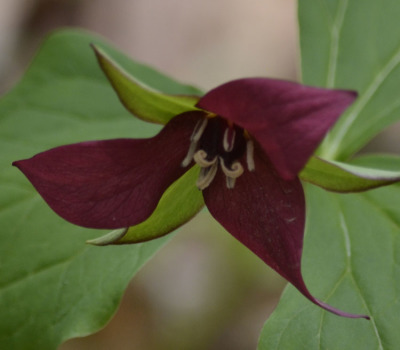 This Red Trillium has red on the edges of the green sepals, too.
For now, I will enjoy every shade of trillium I find.
Related Reading
Join In
Have you seen any of these striped trilliums? Or seen any ants toting away the trillium's seeds? Please share your experiences with a comment.