June seems to have burst not just into floral bloom but into a bounty of butterflies. Everywhere I've walked this month, I've seen flashes of colourful wings and erratic, wobbling flights. Some of the butterflies have been purposefully patrolling along pathways or the edges of the tree line. Others have been perched sipping from flowers or drawing up minerals from damp patches of ground. And judging by the number of birds I've watched catching caterpillars, some of these butterflies have been laying eggs to start the next generation.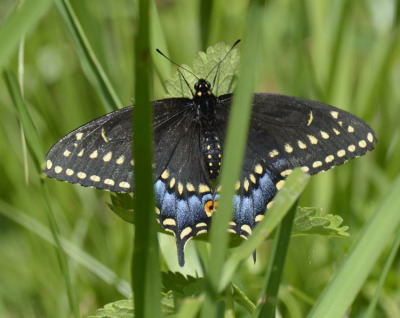 A Female Eastern Black Swallowtail explores the riverbank reeds and rushes.
Spring Butterflies at Riverwood Conservancy and Other Spots Along the Credit
Here are just a few of the ones I've been able to capture an image of before they danced away.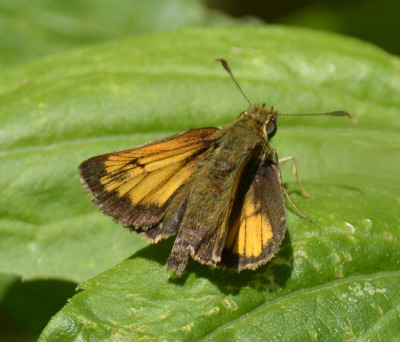 One of many types of "LOBJ" or Little Orange and Brown Jobs which I hope to identify soon.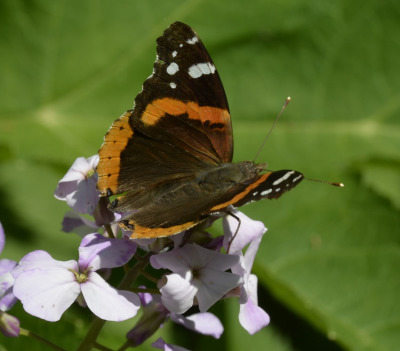 A Red Admiral, probably a recent migratory arrival.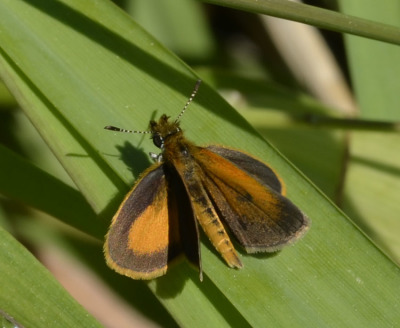 A different, perhaps, LOBJ, needing id.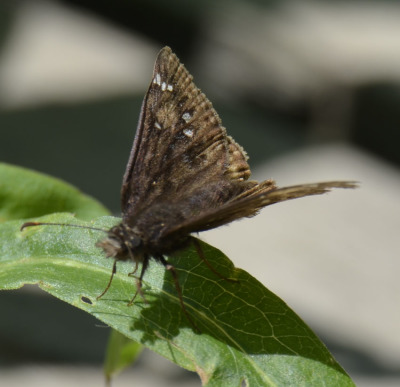 A Duskywing, possibly a Juvenal's, possibly not.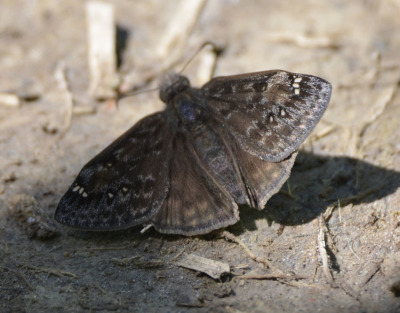 Another Duskywing, probably also a Juvenal's.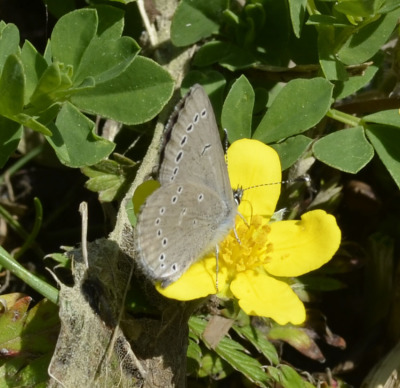 A plain brown butterfly, or ….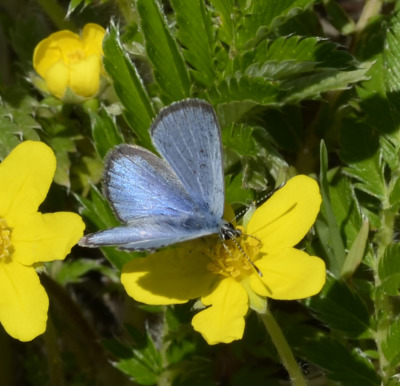 …is it a startlingly blue butterfly? Also to be identified.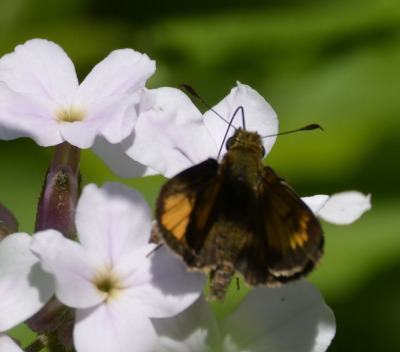 Another LOBJ possibly the same type as one earlier, possibly not.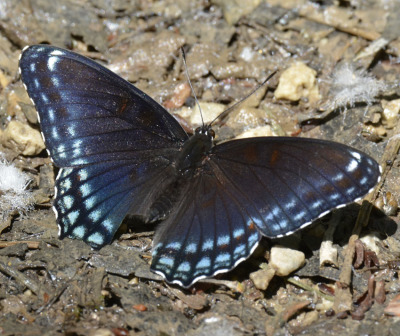 A White Admiral disguised as a Red-spotted Purple.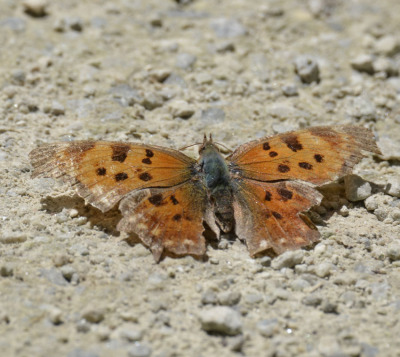 A torn and battered survivor this Eastern Comma has made it through the winter and through a busy spring of defending its territory along a gritty path.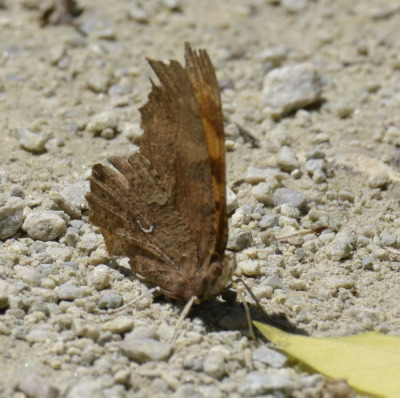 If you look at the lower part of the wings, you'll see a narrow white U shape. That's the Comma that gives the butterfly its name.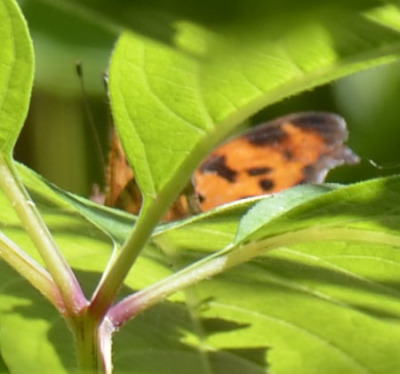 I'm not really sure who this was, either. There are so many Red Admirals around that the other flashes of orange and black are easy to overlook. Others have seen Painted and American Ladies. There are still some Commas and Question Marks hanging on. And soon there will be Fritillaries. Any guesses are welcome!
Are These Two Even Butterflies or Moths?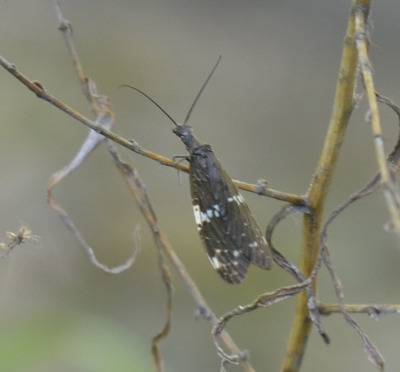 I was sure this brown and white insect flying in a butterfly-like pattern around a small drainage stream was a butterfly: until I saw this photo. Now I'm not so sure but I'll try to find out.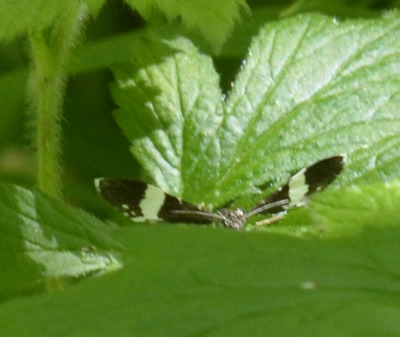 Similarly, these vivid black and white ones are flying around in the shade but I'm not sure they are butterflies.
Update 2015 06 05: These are probably "White-striped Black" moths. I'll have to try to get a much closer look to confirm that, though.Trichodezia albovittata.
Also Seen But Not Photographed (Well) Yet This Year Along the Credit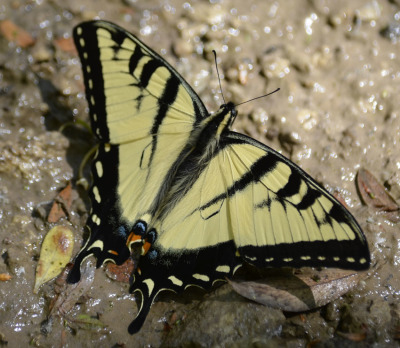 This photo is from last year. Yellow coloured Swallowtails are plentiful but mostly way up high so far.


Or occasionally down lower but still making themselves difficult to photograph. This is my closest shot so far this June.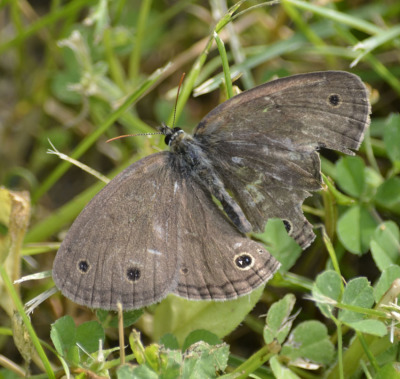 This Little Wood-Satyr from last year has lost a bit of its wings but it posed for me unlike this year's crop.
 Related Reading
Join In
Have you been hosting a visiting butterfly in your garden or yard? Please share your sighting with a comment.