On July 15 2016, admission to all Provincial Parks in Ontario was free for the day. Since I don't have a pass this year, I took advantage of the opportunity for a quick visit to Bronte Creek Provincial Park. We had company arriving in the afternoon so I only had time for an hour's walk. I travelled down from Parking Lot A, past the play barn, a field, and down the Gnome's Homes Trail, up the hill on a side path through the meadow, then through the forest back to the picnic areas and my car. Along the way, I found many butterflies to admire.
Swallows Swoop Near the Ripening Grain Fields at Bronte Creek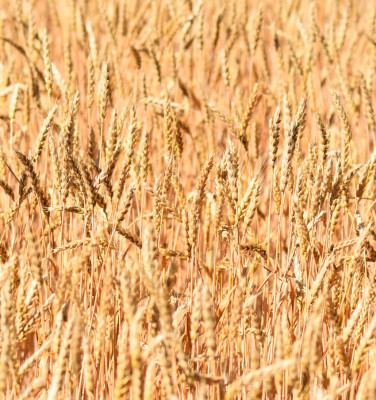 The ripe grain in the fields danced in the welcome breeze.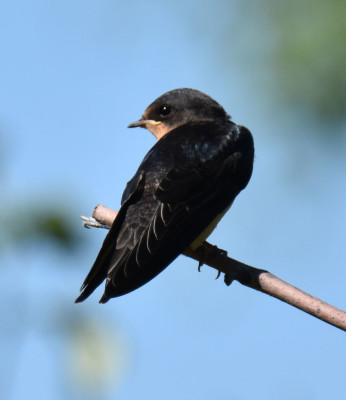 Several young swallows perched waiting for snacks from their parents.
Butterflies and Insects Gather to Sip Sap and Sun on a Tree at Bronte Creek
I was a bit surprised and quite pleased to find another Oak "sap" tree at Bronte. Like the one at Riverwood Conservancy it was attracting lots of insects.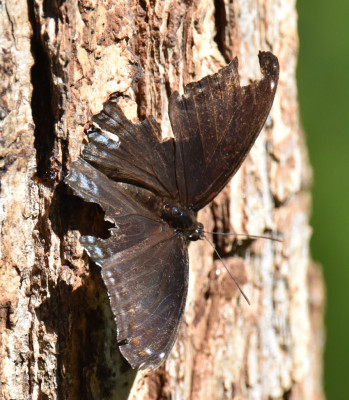 This very battered Red-Spotted Purple variant of the White Admiral butterfly was difficult to identify at first with its wings closed.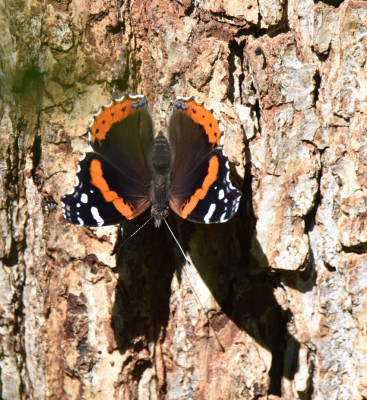 Red Admirals are easier to id because of their colours but also by their aggressive flying style.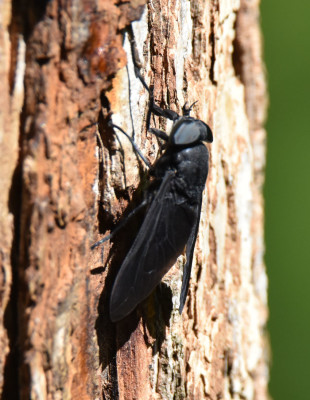 This Black Horse Fly was huge.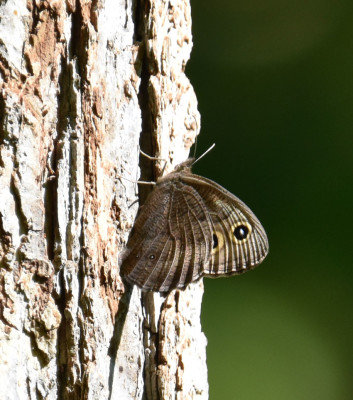 The Common Wood Nymphs seemed very textured in the shadowy morning light.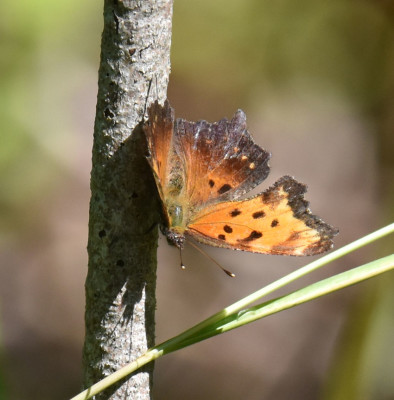 This Comma butterfly visited the sap but spent more time perched nearby.

Unlike the Red-spotted Purple, this Mourning Cloak was in good shape.

Up the Grassy Knoll at Bronte Creek I Meet Orchard Orioles and Interesting Insects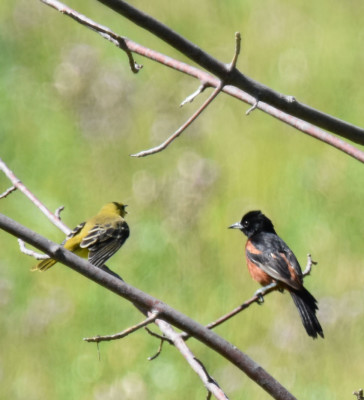 I enjoyed watching this small male Orchard Oriole working to feed its juvenile offspring. The male flew off to some purple flowers and flew back, possibly with some pollinators. The youngster followed him perching in nearby trees and shrubs, calling.

Hummingbird clearwing moth on chicory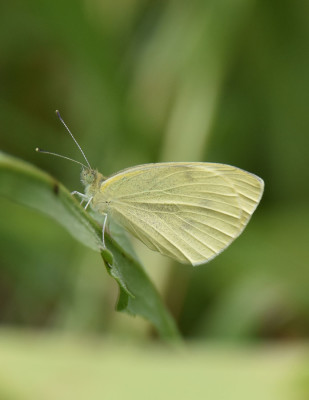 Cabbage White butterfly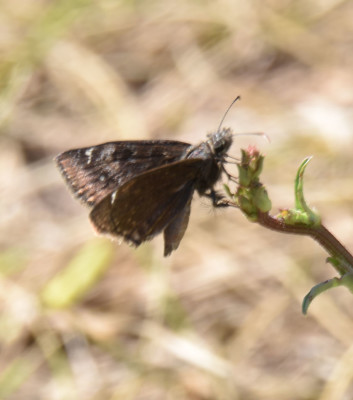 This brown Skipper kept dancing away. I suspect it's a Wild Indigo Skipper as there was lots of Crown Vetch in bloom.
Back Along the Edge of the Woodlot at Bronte Creek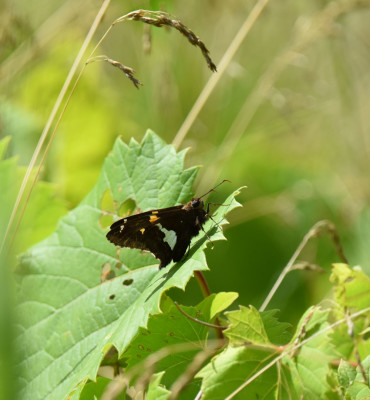 Finally a Skipper I can recognize: a Silver-Spotted Skipper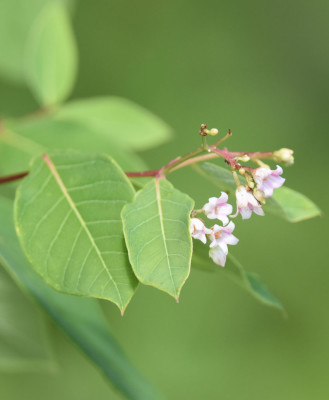 Delicate pink blossoms on a shrub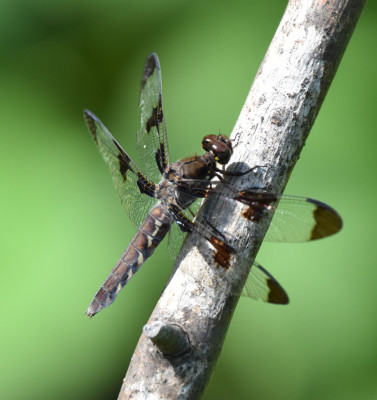 Common Whitetail dragonfly sunning
I Wish the Ontario Provincial Parks Free Admission Day Was On a Weekend
It would be great if future free admission days at the Provincial Parks could be on weekends. Admission to Bronte Creek Provincial Park for a family arriving by car is $17. That's quite a commitment from a family who have never visited. Giving them a chance to try the park would be wonderful.
Whether it's free or not, I expect I'll visit Bronte again next July. It offers some habitats to explore that are worth visiting.
Related Reading
Join In
Did you take advantage of the free provincial park admission day? Or have you visited Bronte Creek this summer? Please share your views with a comment.