There's at least one pair of Blue Grey Gnatcatcher's nesting in the park near me. I'm sure because I've watched them brooding eggs or chicks in their tuna-can-like nest at the end of a long sturdy branch in the forest.
Here's a photo of one of the proud parents: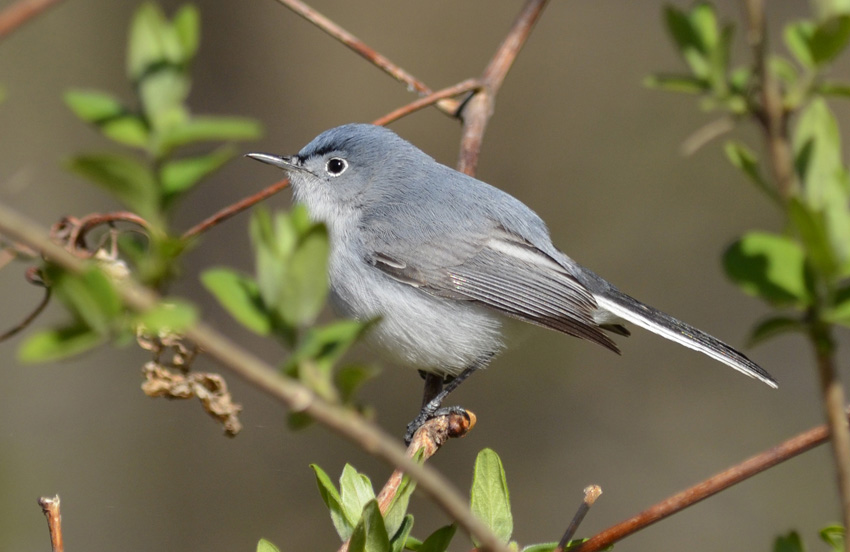 I hope they have more luck this year than last. At least this year the nest is in a location more protected from predators. I have seen the parents, though, driving away a Cowbird already, so threats come in various guises.
Related Reading
Join In
Are any of these recent arrivals to southern Ontario been nesting near you? Please share your experiences with a comment.