Soon the spring waves of warblers will bring their brilliant colours and darting flights into the woods and glades of southern Ontario. But even when the snow is flying and the arctic chills are stinging our cheeks there are birds to be seen. Here is a roundup of some of the usual suspects as they visit to feed on seeds and suet offered by friends.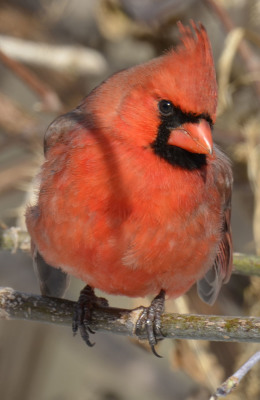 The Cardinals have been pairing up recently but not yet singing. Any day now though!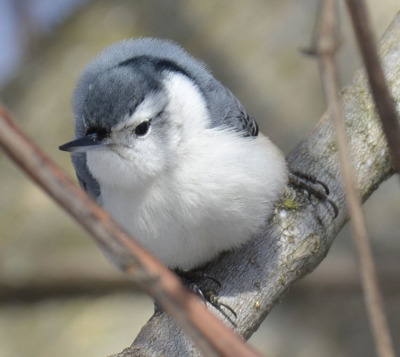 I've only had one White Breasted Nuthatch feed from my hand but I hope to have another one winter.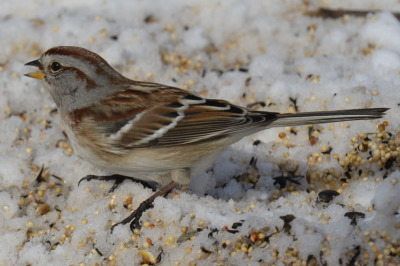 American Tree Sparrows appreciate it when they don't have to dig deep for food.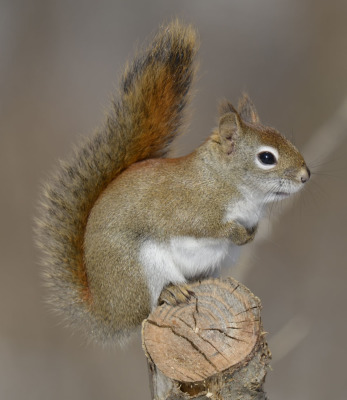 Why are Red Squirrels so much more appealing than Grey Squirrels? Partly it's their personality. It's amusing to see them chase the much larger squirrels away.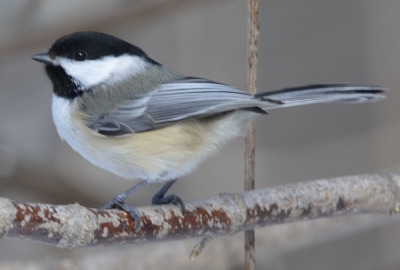 Chickadees are a delight and having two perch at the same time on my hand is even better.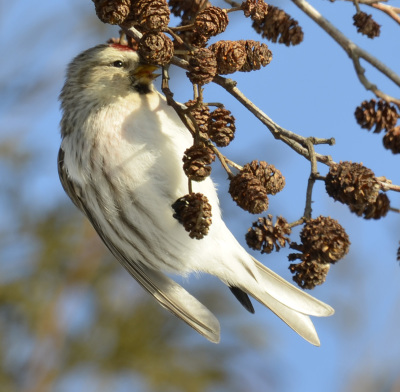 Redpolls were my Great Aunt's favourite winter bird.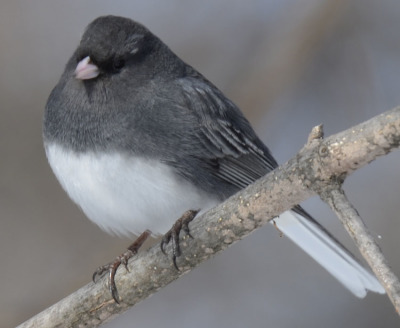 I have yet to get a photo I really like of a Junco but it gives me something to aim for, or at!
Related Reading
Join In
Do you have a favourite bird of winter? Please share your sighting with a comment.