While walking on a foggy sand beach facing the great gray Atlantic Ocean, my family and I saw a pair of small silver birds busily working away. As we passed them on the way to our car to escape the steadily increasing patter of rain, I clicked a few quick photos.
Can you guess what kind of Plover this is?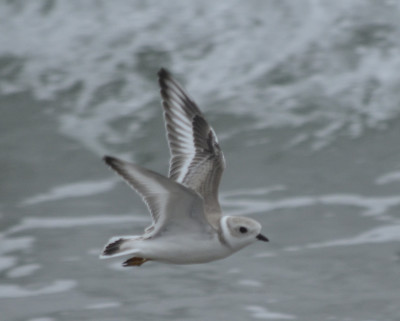 More to follow in another post but today the sun is shining and the breeze is blowing and it's time to go back to the beach.
Related Reading
Join In
Have you ever snapped a photo only to find out later that you were witness to the unexpected? Please share your experiences with a comment.