Well this late May cold snap is making it difficult to believe that summer is coming closer, but here's one sign that spring is well underway: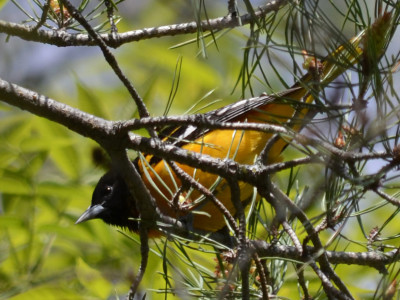 His female friend was close beside him but a bit camera shy.
Join In
Have you seen any orioles yet this year? Please share your sightings with a comment.