As I mentioned previously, sometimes I see the most when I just stay still especially if within view there are several habitats intersecting. At our relatives' cottage, the front deck is a perfect place to spend an hour to see a parade of interesting creatures going about their own activities. Here are some glimpses from a visit early in August.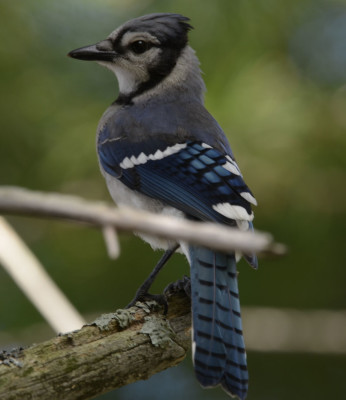 One of several Blue Jays that inspected the area.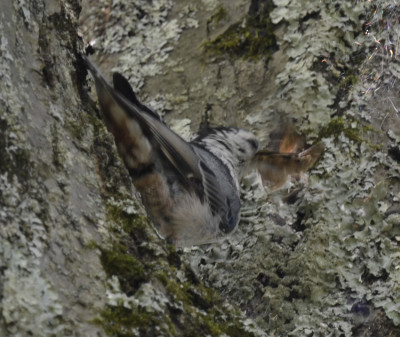 |
It's hard to see in a photo, but this White-breasted Nuthatch had found a moth on the trunk. It carried it up to a level part of the tree and then bashed it repeatedly before eating the body. I felt sorry for the moth but impressed with the Nuthatch.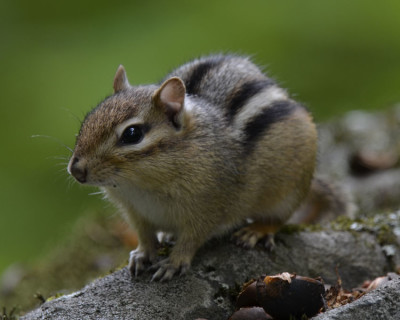 In good acorn crop years like the one when this was written, I watch Chipmunks squabble below, listen to them chirk, and occasionally see one race up a tree trunk.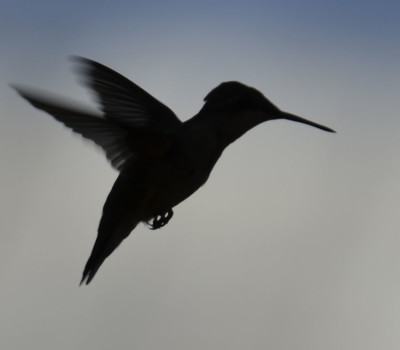 Of course the lighting isn't always perfect for photography. This Ruby-throated Hummingbird approved of the fuschia plants hanging from the eaves.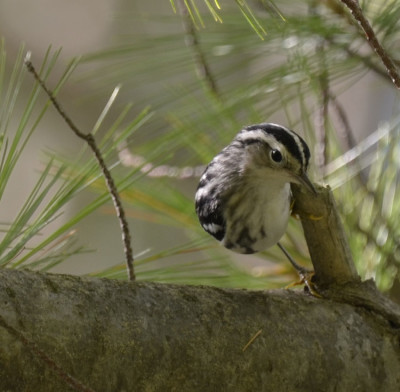 While checking a flock of chickadees who arrived en masse, I discovered this imposter. This Black and White Warbler was also looking for insects in the White Pines overhead.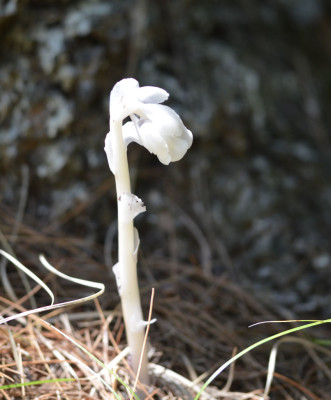 Looking down under this same tree, I saw this Indian Pipe flowering.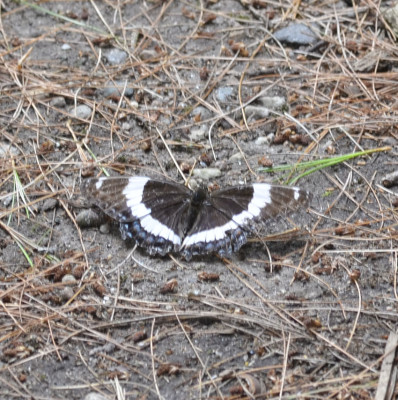 Checking what else was down there, I spotted a White Admiral that was not in the more southerly pattern of a Red Spotted Purple.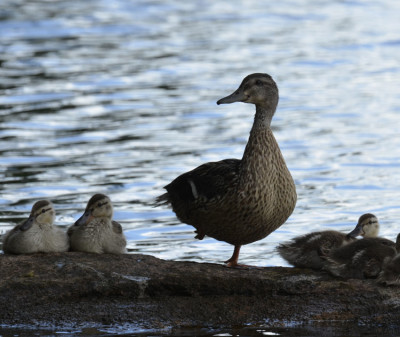 Looking at the lake, I watched Mama Mallard showing off her yoga poses.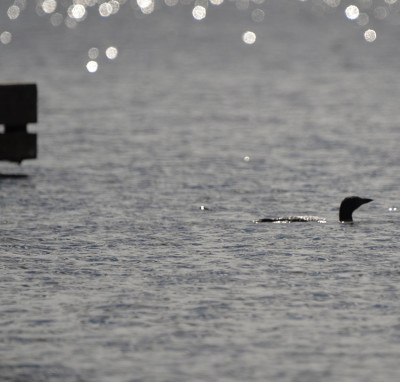 The Loon appeared briefly, perhaps enjoying one of the hand-fed-bread sunfish that live under the dock, before it slipped silently back underwater and away.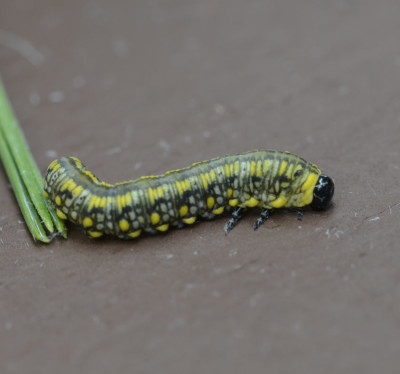 A variety of caterpillars usually amble along the deck boards. For size comparison, that green twig is actually a pine needle.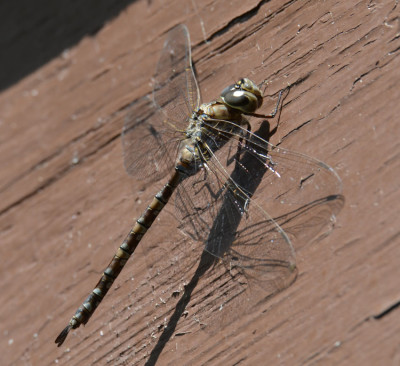 Dragonflies, both large ones like this and smaller Meadowhawk-sized ones often perch to bask in the sunlight on the boards below the eaves. I'm not sure what kind this one is although it looked about the size of a Common Green Darner.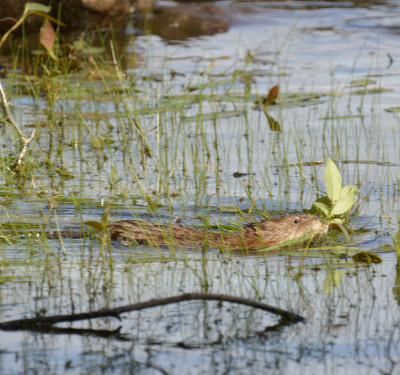 Fortunately, this was not a Beaver. Unfortunately for our neighbours' Button Bush, however, this Muskrat wanted to line a new sleeping platform under their floating dock.
There are times when I toodle around in the canoe or hike around with the Deer Flies and I wonder why I don't just stay on the deck instead. I carefully don't notice that I've probably seen more from the deck than from anywhere else, in case I lose all incentive to move.
Related Reading
Join In
Do you have a favourite spot to watch the world go by? Please share your experiences with a comment.