My husband is a painter and sees the world through different eyes than I do but we both see the rainbow of colours summer brings as a welcome contrast to the subtler hues of winter. Here are some of the colours and creatures we saw on a summer stroll along Sixteen Mile Creek in Oakville—(we won't talk about the wheezing ascent up the steel stairs to the top of the ravine.)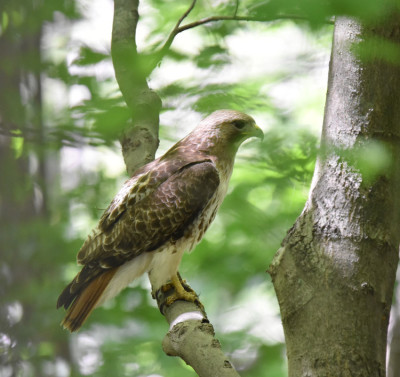 This Red-tailed Hawk landed a dozen metres from me.
Birds as Bright as Any Tropical Beauty
People often gasp at the colours of tropical plumage but some of our every day Ontario birds are equally electric.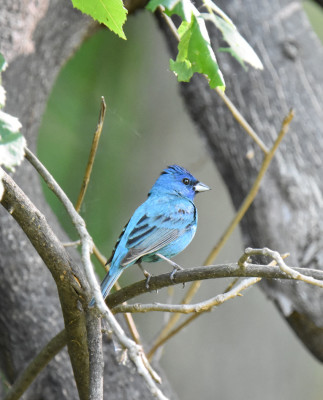 A male Indigo Bunting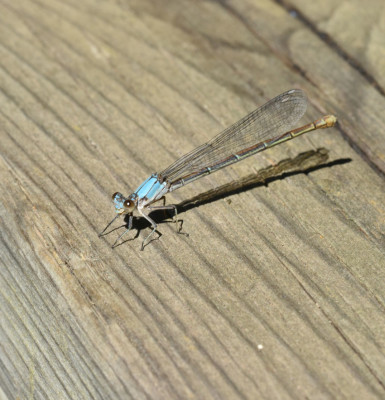 OK damselflies are not birds but they come in many electric colour combinations.
Blues and Greys and Browns Add Comfortable Contrast
And while other Ontario birds may not be fluorescently coloured, they are welcome sights on any walk.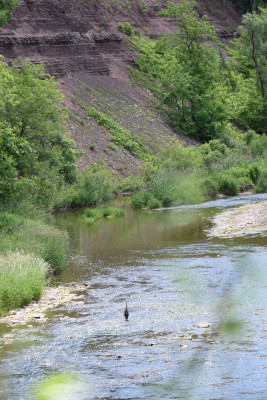 Great Blue Heron in 16 Mile Creek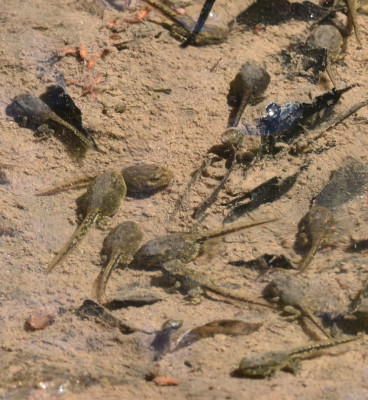 Toadpoles growing legs and dreaming of land.

Flowers Fill In Any Missing Hues
I'm sure an artist could spend an enjoyable afternoon matching a flower near the creek with each pre-mixed colour in a set. I only took photos of a few as I was enjoying just looking at them all and forgot to stop and click.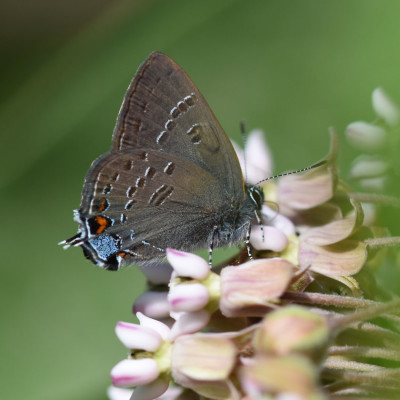 A Hairstreak on Common Milkweed
As summer progresses, the colours will shift to the purples and yellows, reds and oranges of sumac and oak, sugar maple, asters and goldenrod. Winter will quiet down to the greys and browns of bark and leaves but there will be flashes of red and yellow in the cardinals and siskins to keep us alert.
In the meantime, though, I intend to glory in the rich variety of hues and tones, shades and shadows of summer.
Related Reading
Join In
Are there any summer colours that really catch your eye? Please share your favourite with a comment.