In honour of Canada Day, I am sharing my photos of Canada Warblers. They were taken in 2014 and 2015 in May when these brightly coloured birds migrated across Lake Ontario and onwards on their northern journey.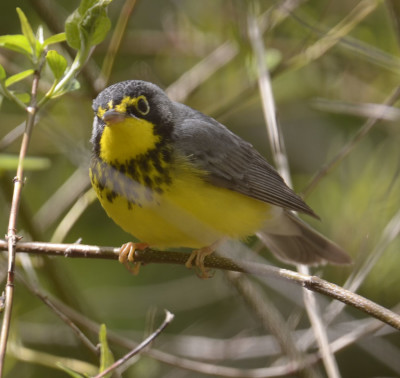 Do Canada Warblers All Look the Same?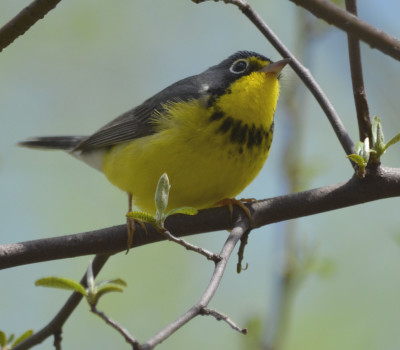 If you look at the "necklace" of darker feathers on these birds, you may notice that they can differ between birds. That was helpful one day because it let me accurately report that I had seen three different Canada Warblers and not the same bird three times.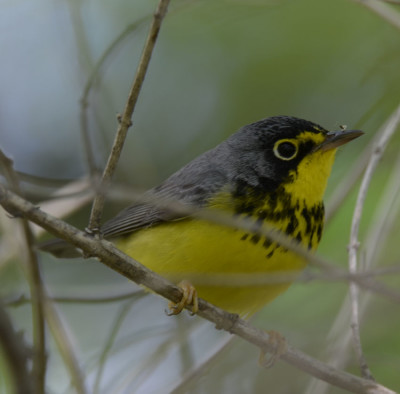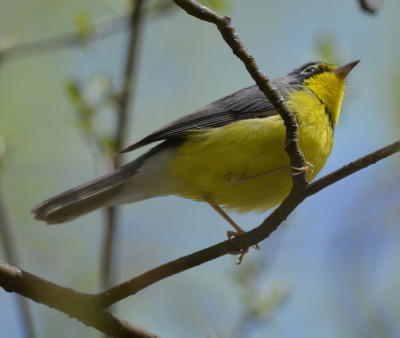 Why Is a Blue, Black and Yellow Bird Called a "Canada" Warbler?
You'd think our warbler would be Red and White, wouldn't you?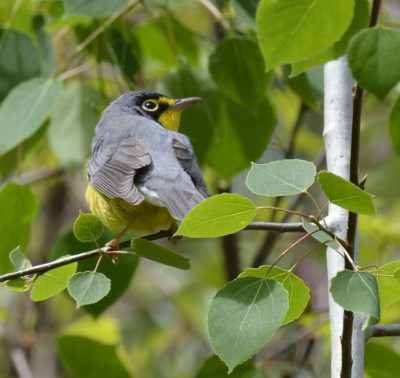 They aren't named Canada because they only live here: in fact according to an article by Ontario Nature about 15% of the population does not nest in Canada. Nor are they in Canada long: they arrive in May and leave starting in August.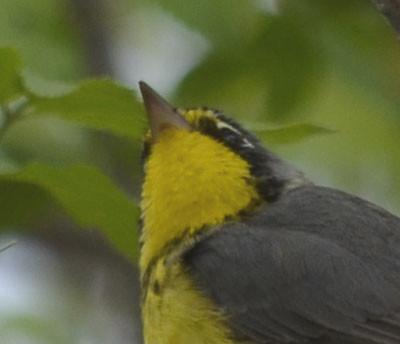 According to the Boreal Birds website, the bird was named Canada Warbler because this is where it was first found by a naming ornithologist. It does nest from Newfoundland to British Columbia so it's a good warbler to hold the Canada name.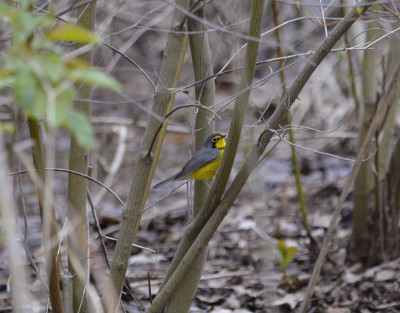 The leaves are usually out when the Canada Warblers arrive but in 2014 the leaves were late not the birds.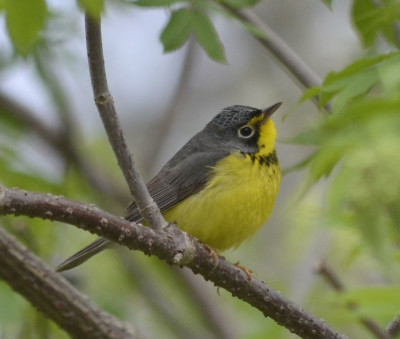 Yes, it does look like these warblers prefer to find insects by looking up at the underside of twigs and branches. In almost every photo I have, they are looking up!
I enjoy seeing these birds on their brief fly-through visit each spring. They do tend to signal the end of warbler migration in my area, though, so it's a bit bittersweet. I cheer up when I remember it will all start again the next May. In fact, I'm already looking forward to seeing them again in 2016.
Related Reading
Join In
Do Canada Warblers pass your home or nest near you? Please share your sighting with a comment.