On a recent walk I stopped to admire at least twelve Skippers on some pale purple-pink bergamot flowers. The blossoms were growing in a wild patch along the edge of a sandy county road in Eastern Ontario. When I passed the same patch on my return, the flowers were also sporting two other surprising and beautiful visitors.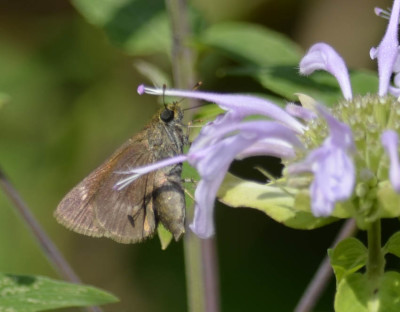 Giant Swallowtails Survive the Polar Vortex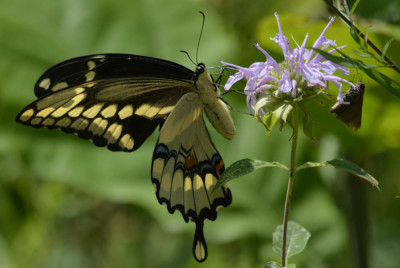 The first butterfly I glimpsed on my return was a large blur of black and yellow. As I stepped closer and it fluttered over some plants to land a few feet from me, I recognized it: a Giant Swallowtail. I hadn't been sure if they had survived the exceptionally harsh winter but it looks like some of them did!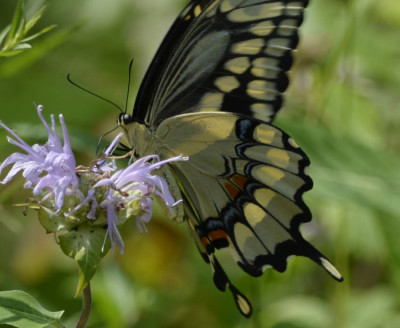 It was a bit difficult to get photos of this one even though it was only a metre away. This particular butterfly never landed while feeding. Instead, it kept at least 2 of its wings flapping at all times. A video would have been better at capturing how it hovered while feeding, then with a start and a jerk floated over to another plant and started again.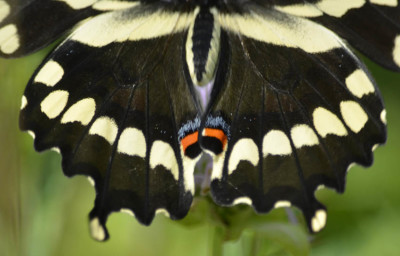 While focusing on it, a bright orange colour moved past the corner of my eye. Expecting a Monarch, I was pleased to see it was another unusual (for the area) visitor.
Fritillary Refuels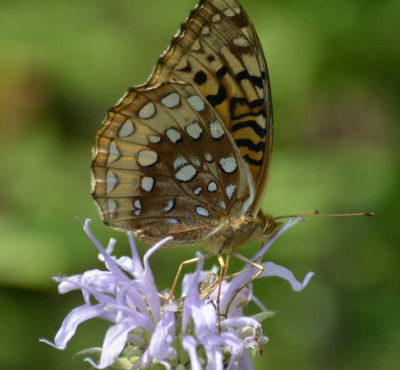 I'm not entirely sure what type of Fritillary this is. The orange colour, large size, and generous collection of spots and crescents suggest several types.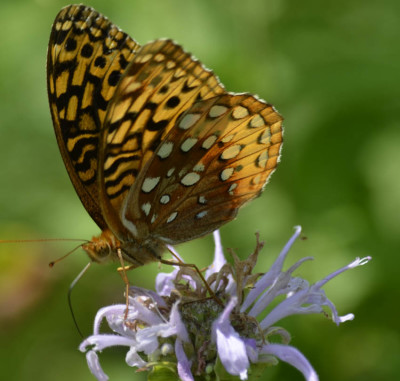 No matter which, it was happy to take advantage of the nectar on offer from the Bee Balm.
These two large butterflies occasionally jostled for position with the smaller but more active Skippers. Add a few small bees and hornets and the place was really buzzing.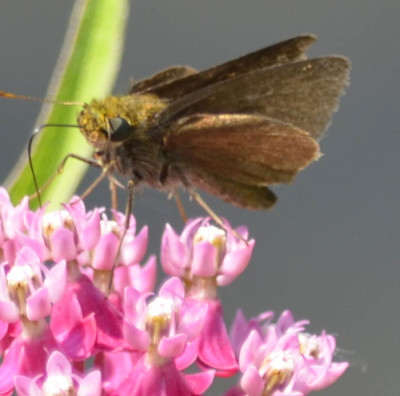 OK this Skipper was on a Swamp Milkweed Nearby But It Was Irresistable
It was a wonderful way to spend some time on a warm sunny summer afternoon. I'm very grateful to whoever didn't slash down this patch of bergamot.
Related Reading
Join In
Have you had a good summer for watching butterflies either at home or on a ramble? Please share your sightings with a comment.