Recently, near the end of May, I had the pleasure of watching a Great Egret stalking through the waters of the Rattray Marsh in Mississauga. I saw it catch three fish and one piece of wood. (It declined to eat the wood!)
Watching a Great Egret Hunting for Food
Unlike the Great Blue Herons that I've watched, the Great Egret seems to lift its head on a tall, fairly straight neck frequently when hunting. This pose gave me a good idea of just how far it could reach if it needed to.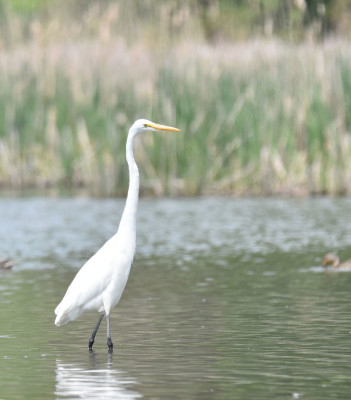 Searching for something worth catching.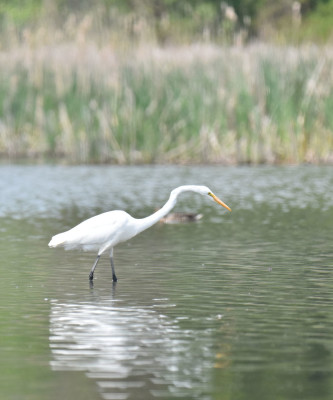 Drawing back after the range and location is fixed.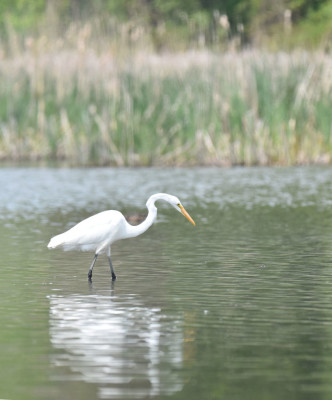 Tightening the "elastic" for the swift strike.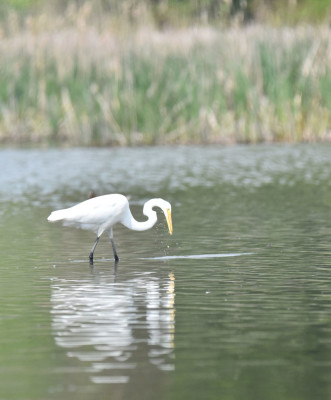 The lunge.
I enjoyed this glimpse into the normal behaviour of a bird. I hope to get another chance to watch one on another visit!
Related Reading
Join In
Have you had the time to watch a heron or egret as it quietly wades through the waters near you? Please share your sighting with a comment.